A suite of ten lithographs illustrating the horrific mass murder of Jews in Europe before and during World War II — the devastation and global injustice caused by the Holocaust.

OATH OF THE PRISONERS OF BUCHENWALD We waged in many languages the same hard, relentless struggle, a struggle which claimed many victims, and which had not yet ended. The complete eradication of Nazism is our watchword. The building of a new world of peace and freedom is our aim. This we owe to our murdered comrades, and their families. April 1945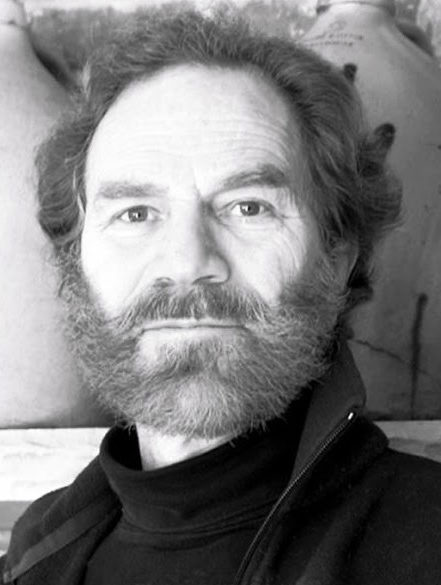 American Born November 30, 1941
New York-based artist Murray Similes earned a BFA in Painting and Printmaking from the University of Illinois and an MFA in Painting and Printmaking from Cornell University in New York.

Zimiles has had over one hundred exhibitions across the United States and abroad, including Schukin Gallery in Paris, France; Florida Holocaust Museum in St. Petersberg, Florida; Houston Holocaust Museum in Texas, BMG Gallery in Adelaide, Australia; Sydney Jewish Museum in Australia, Suffolk Community College in Selden, New York; National Museum of American Jewish History in Philadelphia, Pennsylvania; Glasgow School of Art in Glasgow, Scotland; Hartford School of Art in Connecticut; National Taiwan Museum of Fine Art's International Biennial Print Exhibition, Princeton University in New Jersey, Society of American Graphic Artists in New York City, the University of Arizona in Tempe, Virginia Museum of Art in Richmond, and Wisconsin State University.

His work is in collections including the 911 Memorial and Museum in New York City, Brooklyn Museum in New York, College of Fine Arts at the University of New South Wales in Sydney, Australia; Davison Art Center at Wesleyan University in Connecticut, Elmhurst College in Illinois, Museum of Modern Art in New York City, the Museum of Modern Art in Haifa, Israel; National Collection in Washington, DC; Philadelphia Museum of Art, Royal Norwegian Government Collection in Oslo, Norway; Tel Aviv Museum in Israel; and U.S.I.A. Collections.
Suggested Topics for Expressive Writing
This print reflects the artist's desire to challenge stereotypes about Native American people — including the exploitative and caricaturing use of their names and images for sports and other commercial purposes — while the economic, educational, and cultural oppression of his people continues. The Black Lives Matter movement, which began in 2013 and gained increased urgency in in 2020, has focused renewed attention on stereotypes, marginalization, and oppression of people based on race, ethnicity, and religion. The awareness raised by Black Lives Matter has spurred many businesses to reexamine their branding and media strategies.