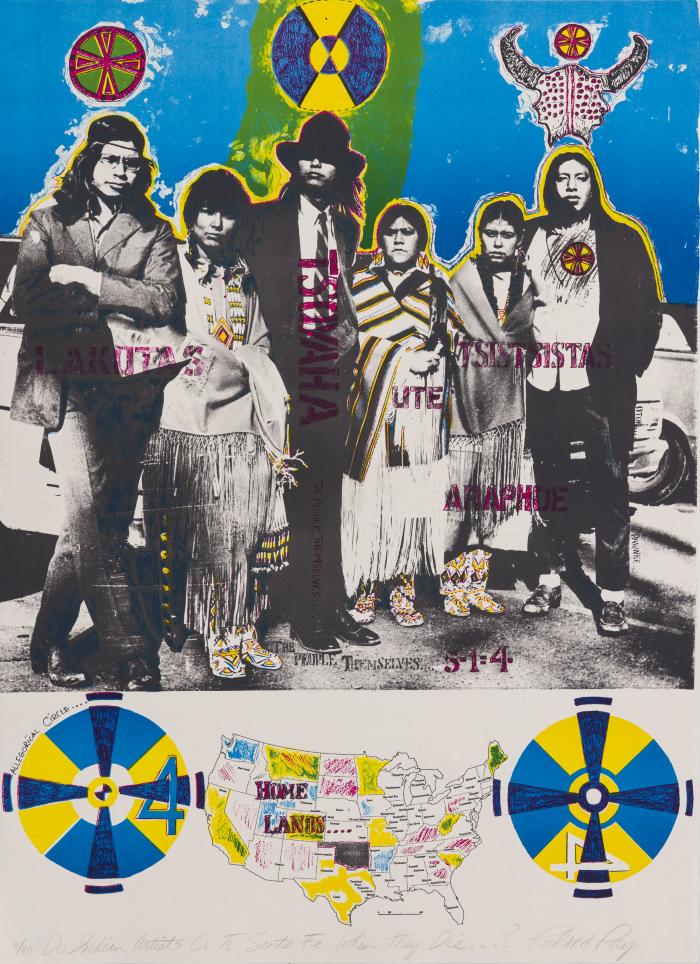 Do Indians Go to Santa Fe When They Die?
Richard Way Whitman began his artistic career at the Institute of American Indian Arts, in Santa Fe, NM. As a young man, Richard struggled to see himself as a potentially successful artist, however, upon reading an article for the Institute of American Indian Arts Richard began to feel that the future had potential. Whitman's time at the Institute was pivotal in his practice.
"My work is a layering of cultural, political and aesthetic ideas which are always changing and evolving, just as my own identity and the identity/identities of Indian people have always evolved and changed. As an artist, I am always consciously re-positioning my approach to my work to encompass broader concepts in contemporary art and to experiment with new technologies, materials and art forms."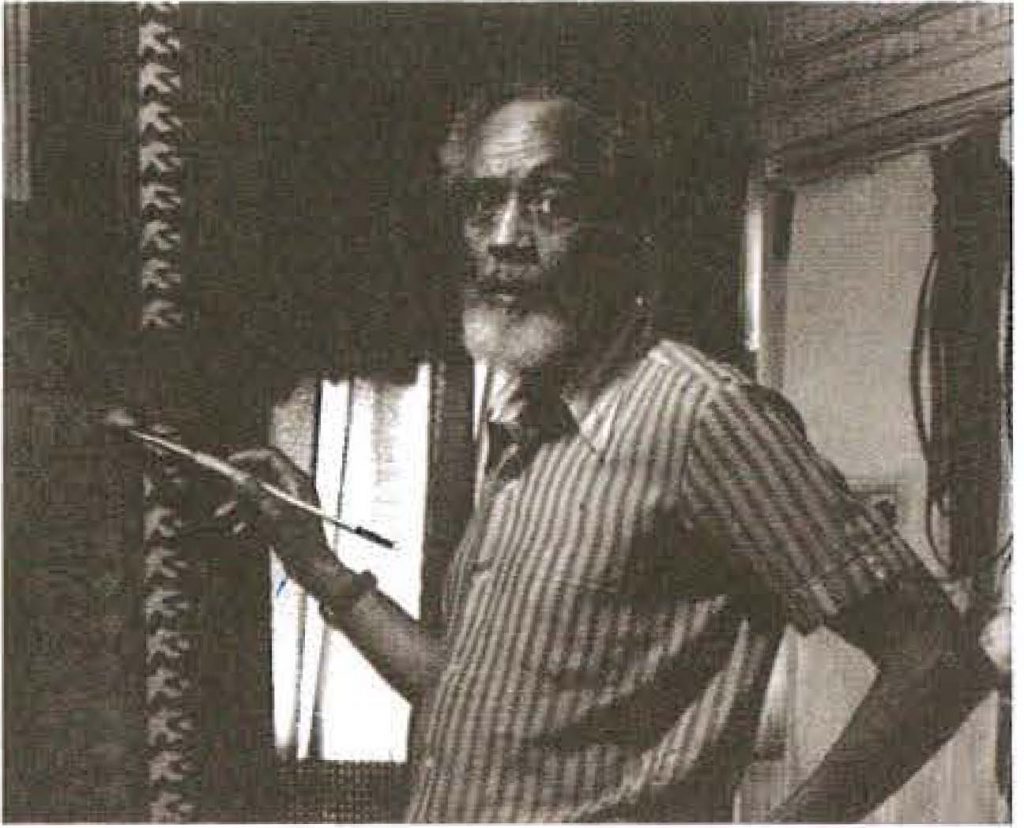 American Born May 14, 1949 in Claremore, OK
Richard Ray Whitman is a Yuchi-Muscogee/Creek visual artist, poet, actor, and activist born in Claremore, Oklahoma. He attended the Institute of American Indian Arts, the California Institute of the Arts, and the Oklahoma School of Photography in Oklahoma City.

Whitman is known for his black-and-white photographs portraying contemporary Native realities, especially his Street Chiefs Series, which features images of homeless Native men, primarily in downtown Oklahoma City. His photographic portraits are compassionate and empathetic to the lives of homeless natives and place them in the larger context of Indian Removal, which forced tribes from all over the country to Indian Territory.

Whitman has exhibited his work at museums and galleries worldwide, including exhibits at the Smithsonian's National Museum of the American Indian and La Biennale di Venezia in Italy. His artwork has also been published in magazines including Native Peoples and American Indian Art and featured in books including Aperture's Strong Hearts and the Oxford University Press college textbook Native North American Art.

He has also worked as an Artist in Residence with the Oklahoma Arts Council, teaching art in public and alternative schools. He taught art through the Indian Youth Council and the youth-at-risk program at the Native American Center in Oklahoma City and has worked with youthful offenders, teaching art as rehabilitative therapy as a visiting artist in several state corrections institutions. Whitman is also an accomplished actor and filmmaker, appearing in films including "Red Reflections," "War Party," "Lakota Woman," and "The Only Good Indian," among others.
Suggested Topics for Expressive Writing
This print reflects the artist's desire to challenge stereotypes about Native American people — including the exploitative and caricaturing use of their names and images for sports and other commercial purposes — while the economic, educational, and cultural oppression of his people continues. The Black Lives Matter movement, which began in 2013 and gained increased urgency in in 2020, has focused renewed attention on stereotypes, marginalization, and oppression of people based on race, ethnicity, and religion. The awareness raised by Black Lives Matter has spurred many businesses to reexamine their branding and media strategies.